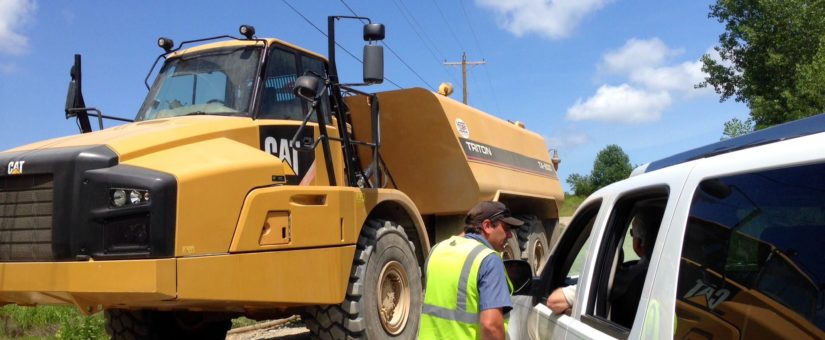 Posted by AEL OK
On July 23, 2014
0 Comments
Check out our awesome new water truck. It looks like a haul truck, but instead of a bed where dirt would ordinarily go, it has a tank to hold 8000 gallons of water!! We love it and so do our customers.
The truck is one of kind marvel: not only is it new, but it is bigger and more powerful than our previous truck, which means we can keep the roads dust free at a better pace. This in turn means happy roll off, transfer, packer, and front loader drivers.
Oh, and don't forget how happy it makes all of our neighbors… they love being dust free and who can blame them! At AEL, we are known for leading the industry in environmental compliance – always doing the right thing is our owner's motto. We are always investing in innovative equipment to make AEL the best operated waste-to-energy landfill in the state of Oklahoma.