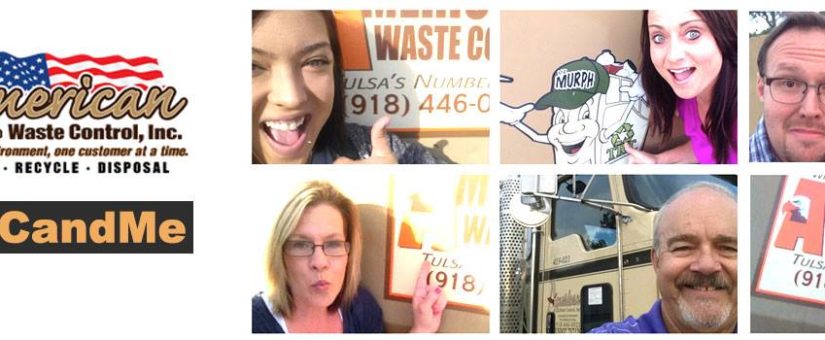 Posted by AEL OK
On October 1, 2014
0 Comments
Starting today through November 2, 2014 – stop and take a selfie with any of our American Waste Control cans, dumpsters, carts or trucks around town…then post it to our American Waste Control facebook page and put the hashtag #AWCandMe in your post.
There's no limit on how many pics you can post! #AWCandMe pics that receive the MOST likes, shares, and comments will be entered into a random drawing for prizes selected November 3rd. The random drawings are for cash prizes of $200, $150 and $100!! Remember, any time you feed an AWC can, you're actually helping us Feed Mr. Murph and #recycle…what better way to show you care than to post #AWCandMe…and win great prizes in the process!
So, what are you waiting for? Post that selfie, Tulsa!
Contest Terms & Conditions http://www.americanwastecontrol.com/awcandme-selfie-contest-terms-conditions